Buy my coffee! Roasted in Brooklyn, perfect for light iced coffee lovers.
If you love iced coffees that's light and easy, try my coffee beans COFFEE TEASE!
Now available!


Featured in DAYDREAM Jan 2022
A collaboration with Lucy La Riot, this gorgeous photo set was shot at my new home in the Poconos. This issue focuses on stereotypes, women's rights, the recent rise in AAPI hate crimes and one of my favorite recipes.
​
All profits from each issue is donated to an organization of the model's choosing–for mine, I chose Red Canary Song.
​
Send Noodz3!
Saturday, February 12, 2022 at Sango Kura
After 2 sold-out shows, Send Noodz 3 is back at Sango Kura just in time for a red hot weekend of all things love. Treat yourself and someone you love to a night of delicious ramen and sake cocktails over a striptease burlesque show inspired by the glamorous vintage era of old Hollywood! Tickets are limited so don't wait!
​
​
The name "Calamity Chang" is inspired by the notorious frontierswoman Calamity Jane, an outlaw who was known to be a daredevil and an alcoholic. Calamity Chang may not be all those things (but she did grow up in Texas), she does exemplify the same rebellious freedom through the art form of burlesque.
​
​
​
Calamity Chang is one of the busiest burlesque performer AND producer based in NYC with 2 longstanding weekly shows and 2 monthly shows; she also co-produces the world's only NEW YORK ASIAN BURLESQUE EXTRAVAGANZA with Jen Gapay.
Named by The Huffington Post as one of the "20 Burlesque Stars To Know" and by 21st Century Burlesque as one of the Top 100 Burlesque Performers in the world, Calamity has performed for numerous esteemed events such as Inked Magazine (Pinup Issue Release Party 2015), Design Industries Foundation for Fighting Aids NYC, and celebrities such as Brooke Shields and the cast of The Addams Family, Corey Miller of LA Ink, and guest starred in Moby's metal band DiamondSnake ("Woman, Yea"). Calamity has also appeared in reality TV shows such as "Oddities" (Science Channel) and "My Big Redneck Vacation" (Country Music Television). You can also see her in the controversial NC-17 film of 2011 "Shame" by Steve McQueen starring Michael Fassbender as "Late Night Lover #1".
Calamity has a wide range of performance styles suitable for all kinds of events. She is just as comfortable being a glamorous showgirl teasing with feather fans and ostrich boas in classic showgirl-style acts as she is performing neo-burlesque acts clad in shiny latex and other fetish-inspired looks.
This "Asian Sexsation" has made a mark in the burlesque world with her signature food-inspired ("foodlesque") acts focusing on Asian culinary icons in popular culture such as Sriracha hot sauce, sushi roll, and cup o' noodles. By fusing her love for food and her Chinese heritage in playful and sexy striptease performances, Calamity brings visibility to performers of color worldwide with a dash of whimsy and a peppering of good humour.
She was in the "Best Debut" at Burlesque Hall of Fame, Las Vegas in 2012. She headlined the First Annual Empire Burlesque Festival in Ithaca, NY (2016), Edmonton Burlesque Festival (2016) and Montreal Burlesque Festival (2016), The Philadelphia Burlesque Festival (2018), The Freezing Tassel Festival (Alaska) 2019, Metalesque Festival (2019), Discordia Days Burlesque Festival (2019).
She has taught at the world's only burlesque convention in Seattle BurlyCon 2018 and is a
NY School of Burlesque instructor. She is also a 4 time NYC Golden Pasties Award winner ("The Hustler: the performer who has hustle game", "The Busy Bee: the performer who multi-tasks the most backstage", "The TMZ Award: the performer who has all the gossip", "The Betty Crocker Award: the performer most likely to incorporate food in their act").
Born in Taipei, Taiwan, Calamity grew up in Bolivia (Santa Cruz), Florida (Tampa), and various cities in Texas including Houston and Dallas. Though she has lived in NYC for 20 years and counting, she also considers Texas her home.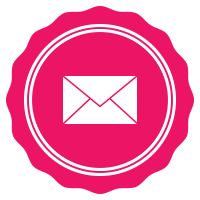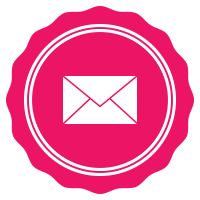 BOOK CALAMITY
Please send all booking/producing inquiries by filling out this form.